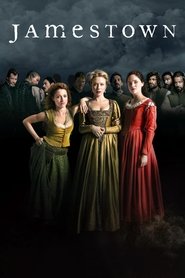 Jamestown
The early 17th Century story of three courageous, dynamic women who leave their dark pasts behind in England, and make the journey of a lifetime across the ocean for a new life in America.
Episodes: 2
Status: Returning Series
Seasons: 1
All Episodes
You may also like
Show Me a Hero
Mayor Nick Wasicsko took office in 1987 during Yonkers' worst crisis when federal courts ordered public housing to be built in the white, middle class side of town, dividing the city in a bitter battle fueled by fear, racism, murder and politics.

Country:
Genre:
Unforgettable
Former Syracuse, New York, police detective Carrie Wells has hyperthymesia, a rare medical condition that gives her the ability to visually remember everything. She reluctantly joins the New York City Police Department's Queens homicide unit after her former boyfriend and partner asks for help with solving a case. The move allows her to try to find out the one thing she has been unable to remember, which is what happened the day her sister was murdered.

Country:
Genre:
The Exorcist
Follow the lives of two very different priests tackling one family's case of terrifying demonic possession.

Country:
Genre:
American Crime Story
An anthology series centered around some of history's most famous criminals.

Country:
Genre:
The L Word
The L Word is an American co-production television drama series portraying the lives of a group of lesbian, bisexual, and transgender people and their friends, family and lovers in the trendy Greater Los Angeles, California city of West Hollywood. The show originally ran on Showtime from 2004 to 2009, and subsequently in syndication on Logo and through on-demand services.

Country:
Genre:
Baek Hee Has Returned
Yang Baek-Hee (Gang Ye-Won) returns to the quiet island Sumwol for the first time in 18 years. She has changed her identity.

Country:
Genre:
Travelers
Hundreds of years from now, the last surviving humans discover the means of sending consciousness back through time, directly into people in the 21st century. These "travelers" assume the lives of seemingly random people, while secretly working as teams to perform missions in order to save humanity from a terrible future.

Country:
Genre:
Life Unexpected
Life Unexpected is an American drama television series that aired for two seasons from 2010 to 2011. It was produced by Best Day Ever Productions and Mojo Films in association with CBS Television Studios and Warner Bros. Television and broadcast by The CW. The series was created by Liz Tigelaar who served as an executive producer with Gary Fleder and Janet Leahy. It starred Britt Robertson, Shiri Appleby, Kristoffer Polaha, and Kerr Smith.
Set in Portland, the story follows Lux Cassidy, a teenager who was given up at birth and has spent her life in foster care who finds her biological parents Nate Bazile and Cate Cassidy. Wishing to become emancipated, Lux is instead given in to their custody.
While Life Unexpected received mostly positive reviews, it struggled in the ratings and was cancelled by The CW in 2011. The show has since been released on DVD.

Country:
Genre:
Fairly Legal
Kate Reed is a firm believer that justice can always be found–even if it's not always in the courtroom. Once a lawyer at her family's esteemed San Francisco firm, Kate's frustration with the legal system led her to a new career as a mediator. Thanks to her innate understanding of human nature, thorough legal knowledge, and winning smile, Kate is a natural when it comes to dispute resolution. Except, it seems, when it comes to conflicts in her own life.

Country:
Genre:
When Calls The Heart
Elizabeth Thatcher, a young school teacher from a wealthy Eastern family, migrates from the big city to teach school in a small coal mining town in the west.

Country:
Genre:
Second Chance
A disgraced, 75-year-old ex-sheriff, whose life ends at the hands of corrupt cops, is brought back to life and given a second chance by a pair of young tech scientists, as a 35-year-old with unpredictable near-superhuman abilities.

Country:
Genre:
American Horror Story
American Horror Story is a horror television series created and produced by Ryan Murphy and Brad Falchuk. Described as an anthology series, each season is conceived as a self-contained miniseries, following a disparate set of characters and settings, and a storyline with its own "beginning, middle, and end".

Country:
Genre: